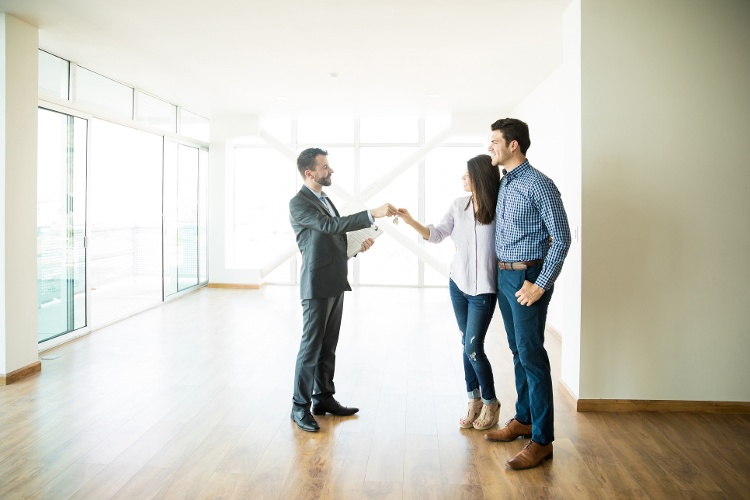 8 Best Cities to Invest in Real Estate
As stock markets start to falter while property values remain relatively buoyant, real estate investing begins to take on a more attractive risk profile to many people. If you are looking to invest further in real estate, read on to find Benzinga's picks for the top 8 best cities to invest in real estate.
Best Cities for Real Estate Investing:
Austin, Texas
Raleigh and Durham, North Carolina
Nashville, Tennessee
Charlotte, North Carolina
Boston, Massachusetts
Dallas-Fort Worth, Texas
Orlando, Florida
Atlanta, Georgia
Real Estate Investing Optimal Market
Choosing the optimal market to invest in real estate is largely based on the qualities of a particular location. To assess a market's prospects, you will want to get an overview of the factors that make a city or market ideal for real estate investing, such as:
Population: The market's existing population and projected growth numbers
Pricing: The current levels and trends in the average rent and home prices in the market and how affordable they are given income levels
Attractions: Popular local industries and attractive features that will draw tourism, students and/or permanent occupants into the market
Best Investing Platforms for Real Estate-Roofstock

Best Cities for Real Estate
Each year, the Urban Land Institute and the consulting/tax firm PwC creates a list of the top housing markets for the following year. Their extensive report on Emerging Trends in Real Estate 2020 places the 8 cities listed in the table below at the top of the list for the 2020 real estate market.
Key investment data for each top real estate market is also listed in the table below. This data includes population and projected population growth in 2020, average rent, average home price and the existence and type of popular industries that draw tourism or increase demand.
1. Austin, Texas
Austin is our top pick for 2020 real estate investments based on expected investor demand and a high projected population growth rate over the next five years of 2.2%. A college town, it features a deep pool of educated talent, a popular and unique lifestyle and a strong commitment to support both businesses and real estate expansion. Right now, housing is affordable but upward pressure on prices and rents is increasing, thereby suggesting a good investment opportunity for a careful buyer, especially in the industrial, office building and apartment sectors.
2. Raleigh and Durham, North Carolina
Our second choice for 2020 is Raleigh and Durham, which has seen especially strong investment activity in suburban office buildings and multifamily structures, as well as in homebuilding. This key North Carolina metro area has a projected 5-year population growth rate of 1.3% and a strong supply of educated talent from at least 3 major educational institutions, including the University of North Carolina, Duke University and North Carolina State University, as well as several small colleges. It also boasts the Research Triangle Park, making the area an up-and-coming mecca for tech jobs.
3. Nashville, Tennessee
Nashville ranks 3rd among top real estate investment cities for 2020 due to its significant job growth numbers and attractive social options that have generated substantial real estate activity in the city and a projected population growth estimate of 1.2% for the next 5 years. Although recent quick growth may tax Nashville's infrastructure and the city's affordability has suffered as housing costs rise, investing in this booming real estate market seems like a decent option for the coming year.
4. Charlotte, North Carolina
Charlotte comes in 4th place for 2020 due to its rising business prospects and 1.4% expected 5-year population growth. The city has taken strong steps to attract manufacturing and technology businesses to bolster its existing industrial profile, dominated for decades by banking. Charlotte is also upgrading its infrastructure, although some improvements remain to be done, such as expanding its rainwater runoff systems. On the downside, housing costs have already risen, suggesting possibly lower investment returns and income than other top markets.
5. Boston, Massachusetts
Boston ranks 5th on our list and has often been an excellent choice for real estate investments historically based on its strong and resilient economic performance. The city expects to see 1.7% population growth over the next 5 years. The firmest real estate sectors in Boston are offices, industrial buildings and multifamily structures. These sectors tend to remain buoyant due to the city's outstanding collection of universities and colleges that number in excess of 50 within the city's core metropolitan area. This situation attracts plenty of talent to Boston, and although affordability remains an issue, investor demand for its real estate market remains understandably strong.
6. Dallas-Fort Worth, Texas
The Dallas-Fort Worth metropolitan area has an impressive expected population growth trajectory of 1.8% over the next 5 years and so it earns 6th position on our list of best cities for real estate investment. By allowing the perimeter of this already-large city to expand, land costs there tend to remain moderate. Also, demand for real estate in Dallas-Fort Worth by resident individuals and investors has yet to wane, and property transactions remain active in the metropolitan area.
7. Orlando, Florida
Orlando is home to the popular Disneyworld tourist attraction and ranks 7th among our best real estate investment choices for 2020. While projected population growth is only 0.9% over the next 5 years, the city remains a strong buy in the multifamily and office building sectors. Also interesting are the development or redevelopment opportunities in Orlando, as well as the homebuilding prospects in the city given strong existing and projected investor or resident demand. Furthermore, a new rail link to Orlando from Miami will increase tourism flows to the city and could boost short-term rental incomes.
8. Atlanta, Georgia
Atlanta places 8th on our list of top real estate investments in 2020 due to its strong transaction volume seen over the past few years and 1.2% expected 5-year population growth. Atlanta's unique culture, its urban core that is ripe for renovation and its mixed-use suburban developments have made the city an increasingly interesting place to live, although land, labor and building cost rises have put pressure on affordability.
Takeaways
If you are looking for cities to make a real estate investment in, then the 8 cities we have listed above are decent prospects given their strong projected population growth numbers.
Once you do find a desirable property to buy, review its specific location, condition, market and growth prospects closely to make sure it will be a good addition to your property portfolio.