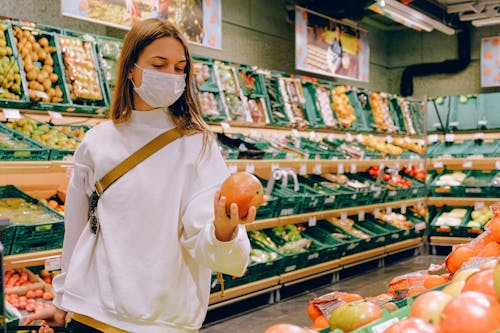 Money saving tips that can save you thousands of dollars
Every day you are faced with many different opportunities to spend your money. But you're also faced with many different money-saving options. The following list of money-saving tips will help you save thousands of dollars each year. Every time you pull out your wallet to buy something, try asking yourself if this is the best way to spend your money. As you challenge yourself to think of different options, you may be surprised at how many solutions you'll find that don't cost a dime.
Ask for a better deal
I think most of us are embarrassed to ask for a deal. We think the salesperson might judge us or that we might come off as cheap. However, asking for a discount isn't cheap – it's smart! don't always want to do this, but when I do, I'm often surprised at the positive results. Recently, when I was in a department store getting ready to check out, I did a good job of asking the salesperson if there were any sales going on right now. I hadn't shopped at that store in months, but in the past, I've received multiple discounts via email, so I figured it was a fair question. Lo and behold, she gave me a coupon that ended up taking 35% off the sale price. Score!
Check out store brands
There was a time when I didn't buy store brands. When I thought about it, I thought about all the money I wasted on buying name brand items. Once I finally tried store brand foods, I realized that there is usually not much difference between store brand and name brand. In some cases, I even prefer store brands. This is especially true for the foods I use in my cooking. Store brand canned beans work just as well in chili as name brand beans, for a fraction of the price. If you walk into any store, you will quickly notice that 95% of the merchandise is store brand. In many cases, the store brand items are made in the same factory that makes the name brand items, but in different packaging. By not having to pay for marketing and advertising, stores can offer off-brand items at a lower price.
Try travel hacking
Since I discovered travel hacking a few years ago, I have never looked at travel the same way. I haven't paid for airfare in years. My husband and I also often get to stay in hotels for free and take some really sweet vacations. Even though we travel on a budget of $2,600 a year, we can enjoy luxury vacations without paying out of pocket. As I type this, I'm on a free flight to Salt Lake City, where we'll be skiing for three days. We're staying at a ski-in/ski-out luxury resort, then flying back first class – all for free. How? We use airline and hotel points to pay for our flights and accommodations, so the only costs we pay out of pocket are food and sightseeing. How about a money-saving hack?
Switch to a prepaid cell phone plan
A simple and easy way to save money is to switch to a prepaid cell phone plan. You can wait until your contract expires to make the switch or do some math to see if it makes sense to violate your contract. When my husband switched from AT&T to Cricket (which runs on the AT&T network), we ended up saving $52 a month on his line. This saved us over $600 per year to use the same network he was already using and paying less for. Brainstorming! My phone will be replaced next, although in my case I'm on an employee discount grandfathered plan and I pay much less than he does, so the savings won't be as great. Nonetheless, it still makes sense to make the switch. Depending on your carrier, there are other options for switching to a prepaid plan. Republic Wireless is a good option if you're on the Sprint network (or if you want to use the Sprint network.) Sprint doesn't work well in my neck of the woods, but if it works better for you, try Republic Wireless.
For a list of other prepaid wireless cell phone carrier options, just do a quick search for the cell phone carrier plus the letters MVNO (which stands for Mobile Virtual Network Operator), as follows.
[cellular carrier] + [MVNO] or for example AT&T MVNO
This should show all options for wireless prepaid options running on that network.
Stock up during sales
I like to leave enough room in my budget to stock up on items I use frequently when there is a big sale. This works best for items with a long shelf life (like cereal or pasta), although I definitely try to save money by freezing extra food for later use to store more perishable items like meat and bread. Another great way to save money is to check for items that are available for sale. I actually prefer getting a rain check because it means I can come back later when the shelves are full, all the flavors are available, and I'm not fighting the crowds. Plus, getting a rain check can help you get a great price by saving items until you find a coupon. Just make sure you read the fine print and don't let your rain check expire.
Shop through cash back sites
Cash back sites like Ebates.com are money in your pocket that can be used for things you already plan to do.
Before I knew about Ebates.com, I couldn't believe how much money I had left. If you shop through their portal, you will get a percentage of your cash back. They also have coupons that you can use on your purchases to save you even more money. It's like savings magic!
Pay at the grocery store
Do you run a grocery store? Oh, do you? Then you need Ibotta in your savings bank. Ibotta offers cash back for groceries you already buy. All you have to do is sign up, download the app, add your grocery discounts and scan your receipts when you get home. That's it! The money will accumulate in your account until you reach the payment threshold. There are no coupons to remember and no one knows if you used it or not. Just you and your wallet – win, win!
Always search for coupon codes
Sometimes I think I should have the words "Always search for coupon codes" tattooed on my forehead. It's so ingrained in me that I don't even think about it. It never ceases to amaze me that people don't spend 30 seconds jumping on a search engine and quickly searching for coupon codes for anything they want to buy – it's money that doesn't have to leave their pockets, people!
Spend less, save money
This one seems obvious, but many people don't pay attention to how much they use, or they only end up using the recommended amount. For example, when you do laundry, do you just pull the lid off and add laundry detergent to the fill line? Yes, I do! Try using a little less next time – I bet your clothes will be just as clean. The lids on laundry detergents are made large to allow you to use more detergent so you can use it up faster and buy more. Use as little as possible until you find the perfect spot. The same goes for any number of products you use every day, from creams to toothpaste. Try adjusting your usage until you only use what you really need. It may seem like a small and insignificant change, but when you use everything across the board, it will save you thousands of dollars.