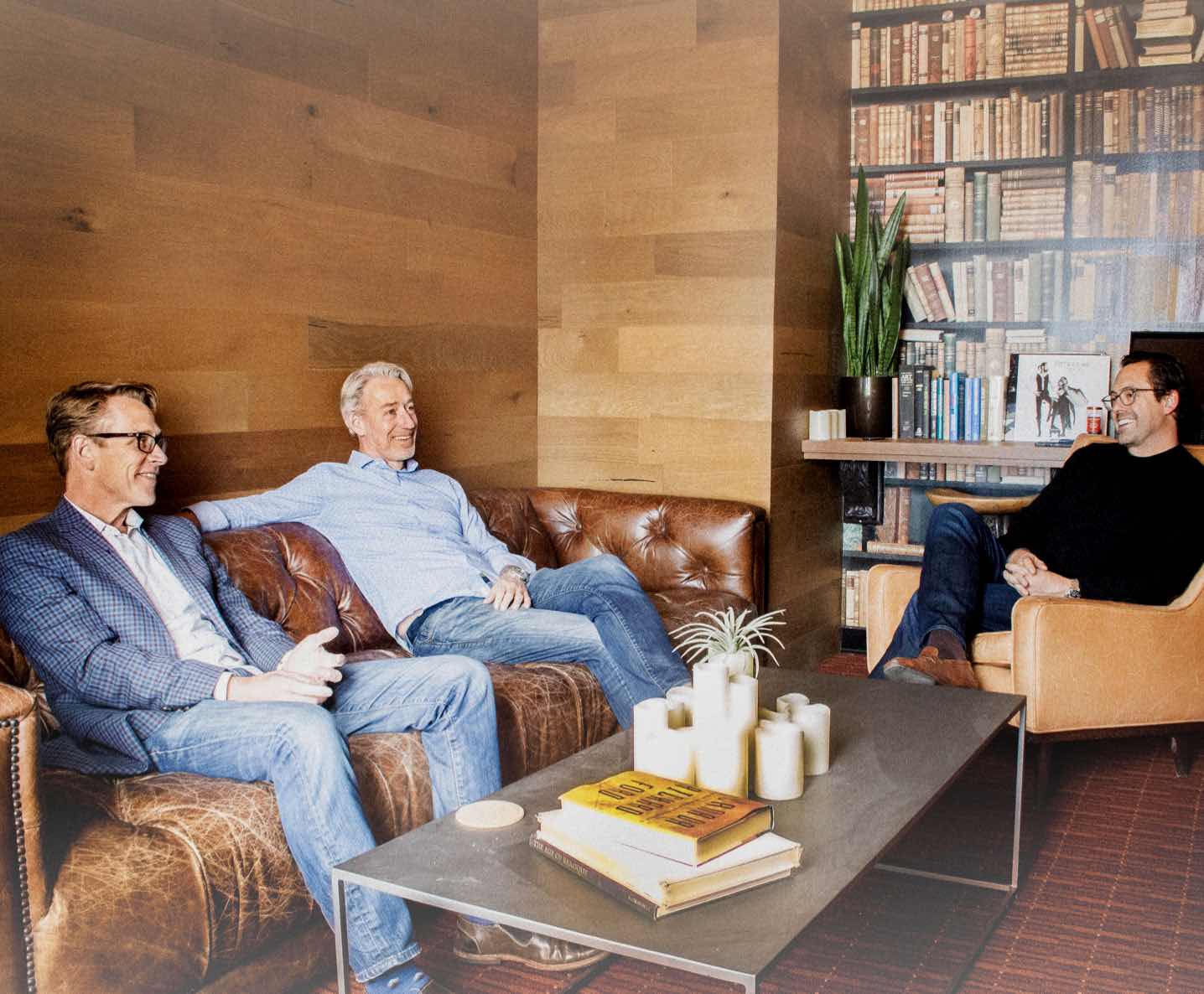 Roofstock Recognized as Fintech to Watch in 2020
Roofstock, the leading marketplace for single-family rental investment properties, continues to make waves as a leader in the fintech and real estate investment space, securing prominent award wins including a coveted spot on the Forbes Fintech 50 list.
In just three years since its launch, Roofstock has revolutionized the single-family rental investment space with its innovative, transparent marketplace. Roofstock provides all of the resources for investors to buy, own and sell real estate online, including data analytics, property management oversight, and other tools. The fintech recently doubled the number of first-time real estate investors on its marketplace and surpassed $1.6 billion in transactions.
This hypergrowth is attracting industry attention. Roofstock is one of six proptech companies featured on the Forbes Fintech 50, a high-profile list that recognizes the next generation of fintech companies across all industries. Other recent accolades the startup has received include TiE50, which recognizes the world's most successful technology startups, HousingWire Tech 100 and the Red Herring list of the 100 most innovative companies.
"I'm humbled by the industry recognition and proud of our team's hard work and tireless dedication that's propelled Roofstock's growth," said Gary Beasley, Roofstock CEO and Co-Founder. "We're constantly innovating and iterating our technology behind the scenes to continue transforming the real estate investment landscape and to find new ways to make real estate radically accessible."
Roofstock's executive leadership team, the trail-blazing entrepreneurs propelling the startup's accelerated growth, have also received prominent awards:
The Financial Technology Report named Roofstock CEO and Co-Founder Gary Beasley one of the Top 50 Financial Technology CEOs. Former co-CEO of Starwood Waypoint Residential Trust (now part of Invitation Homes), Beasley is a true veteran of the single-family rental space. Under Beasley's leadership, Roofstock grew revenue by five times in Q4 2018 over the same period in 2017. Alongside Beasley, the Financial Technology Report recognized the CEOs of PayPal, Mastercard, Capital One, Robinhood, Apple, and SoFi.
Co-Founder and Chairman Gregor Watson named a HousingWire 2019 Rising Star. A serial entrepreneur, Watson has a long-standing history of building companies in the single-family rental space. A former founding member of 1Sharpe Capital and chairman of 643 Capital Management, Watson adds this award to a long list of industry accolades.
"Roofstock has created a platform that makes it easy for investors of all types to get exposure to real estate. Increasingly recognized as a leader in the emerging proptech sector, Roofstock has opened new avenues for individuals to build wealth that previously required institutional-scale capital. These awards are a small testament to the industry-wide transformation Roofstock has kicked off in real estate," said Paul Hsiao, General Partner at Canvas Ventures.
About Roofstock
Roofstock is the leading marketplace for investing in the $3 trillion single-family rental (SFR) sector, offering SFRs in top U.S. rental markets. The company provides all of the resources for investors to buy, own and sell real estate online, including data analytics, property management oversight, and other tools. Roofstock's transparent, innovative marketplace empowers investors to own cash-flowing SFRs, diversify their investment portfolios and build long-term wealth through real estate.
Backed by world-class investors including Khosla Ventures, Lightspeed Venture Partners, Bain Capital Ventures, and Canvas Ventures, Roofstock has received numerous accolades for its innovations in the real estate industry, including earning a spot on the 2019 Forbes Fintech 50 list and being recognized as "Best Real Estate Platform" at the Benzinga Fintech Awards in 2018. Within three years of launch in early 2016, the Oakland, California-based company eclipsed $1.6 billion in transaction volume.