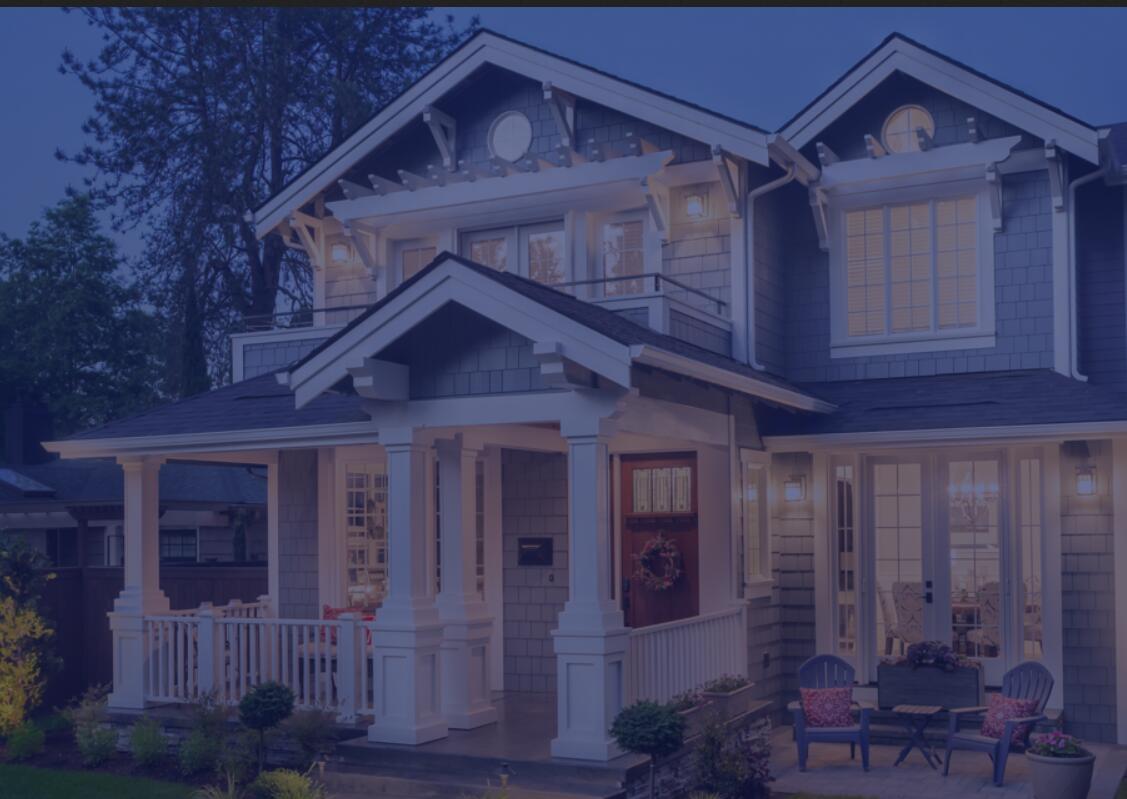 Roofstock Review – Investing In Rental Properties Made Easy
Roofstock is a unique platform in the real estate crowdfunding space. The company is really a pure marketplace where investors can buy and sell single-family rental properties, and there's nothing "crowdfunded" about the individual investments offered. Roofstock investors are buying an entire single-family home to rent out for monthly income.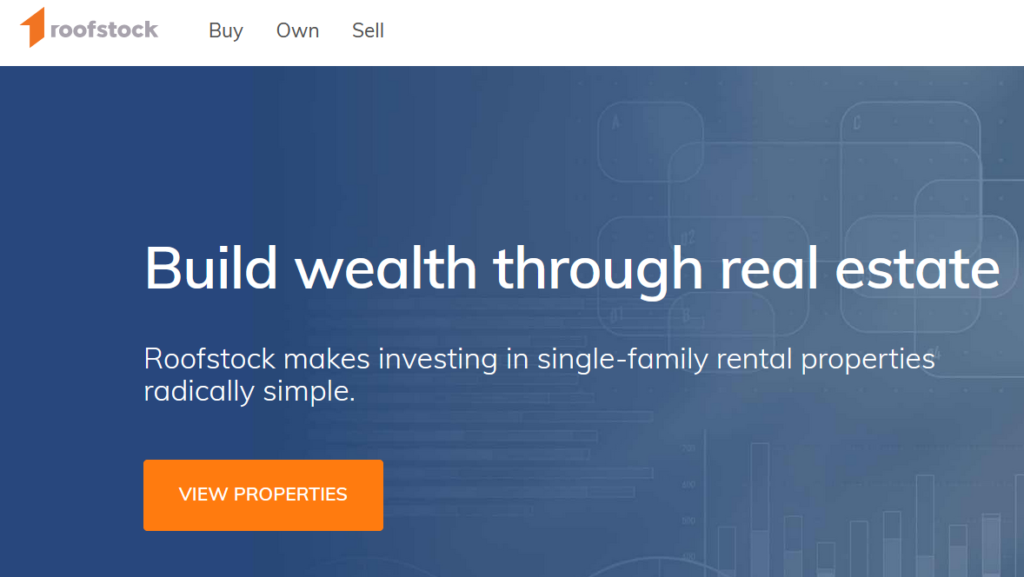 It's an easier path to owning rental real estate. Investors choose a property from the marketplace, get financing or purchase it with all cash, take the title in their name, and hire a property management company to deal with tenanting and maintenance (or manage the property themselves, if they so choose).
Roofstock provides a marketplace where you can buy (or sell) a rental property with tenants in place that'll cash-flow as soon as you close on the house. It's free to join and view properties, and unlike so many real estate crowdfunding platforms, you don't need to be an accredited investor to transact business. It's very easy to set up search parameters to help you find the type of deal you're looking for. And with offerings in over 70 markets, Roofstock has an impressive amount of deals to choose from.
In addition, Roofstock has recently added a second investing option (which does require you to be an accredited investor). Through Roofstock One, you can purchase shares of fully managed rental homes. Shares are offered to represent one-tenth of the home's equity. Investors pay an asset management fee and receive the economic rights in the underlying home including net rental income, tax benefits, and appreciation without any of the responsibilities of being a landlord. After six months of ownership, Roofstock offers investors liquidity options that include converting to traditional ownership and possible share redemption.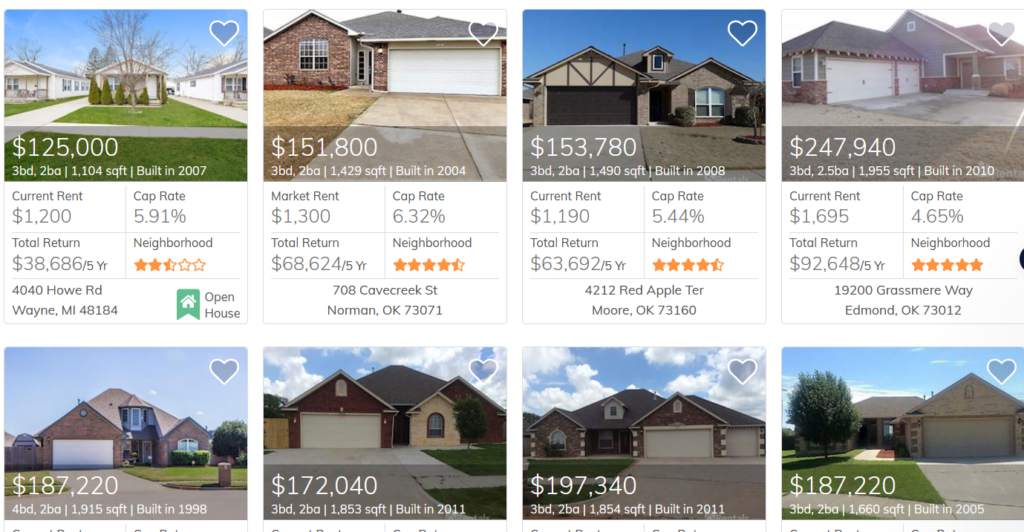 Similar to many crowdfunding platforms, Roofstock provides a marketplace where buyers can view and purchase rental homes with attractive investment profiles and cash flow potential, and sellers can market homes for sale to investor buyers. The availability of leased single-family rental properties makes it easy to purchase and own a customized portfolio of certified, cash-flowing homes within 1031 exchange time limits.
Roofstock, which was launched in 2015 and has been funded with $133 million in venture capital, completed its first transaction in March 2016 and considers itself a rental property marketplace "created by investors for investors." For each offering, Roofstock provides research, analytics, and insights that allow you to evaluate and purchase independently certified properties. Offerings on Roofstock are pre-certified.
The Roofstock search filter lets you easily find certified investment properties sorted by the attributes that matter to you, whether that be location, list price, gross yield, neighborhood rating, funding type, estimated annual appreciation, or other criteria. And once registered on the site, you can save the custom filters you set up so you can quickly find the offerings that interest you every time you log in. At the time of this writing, Roofstock's marketplace had over 700 properties available, so being able to search is an important feature.
One important aspect of owning a rental property is property management, which includes screening and placing tenants, collecting rent, managing tenant turnover, and taking care of maintenance issues. If not managed properly, your rental can become a money pit. Roofstock offers "preferred property managers" that they've screened, but each investor ultimately decides how they want to manage the property after closing.
Location is a major success factor that will determine whether your rental generates a reliable monthly income you need. Roofstock provides some information for you. Of course, you'll want to dig deeper to uncover crime rates, school and neighborhood ratings, rent comps, commuting convenience, job availability, and other things that are important to tenants.

Pros
Huge deal flow — typically 500 home transactions a month.
Access to markets. It provides investors the ability to invest in hot rental markets without living there.
Non-accredited investors welcome.
Immediate cash flow. Rent is guaranteed to start 45 days after the home is rent-ready (subject to a few conditions as detailed in Roofstock's guarantee).
Buyers have 100% ownership of properties purchased (instead of being LLC members).
Lower-cost way to purchase rental properties. Investors are charged a marketplace fee of half a point or $500, whichever is higher (A point is 1 percent of the home's listing price — half a point of a $100,000 home is $500.).
Closing is speedy and facilitated by Roofstock.
Cons
Long-term investment. You're buying a house. It can't be moved or quickly sold if you need to liquidate your money for an emergency.
Extra funds needed. You'll need to have money set aside to fund the maintenance, repairs, and expenses that come with owning real property.
High "minimum" investment. You're buying a whole house by yourself. The majority listed on the site are priced between $80,000 and $120,000. With financing, the minimum investment is around $20,000.
A huge deal flow could be viewed as a "con" as well as a "pro." With 500 deals a month, you shouldn't count on Roofstock having the ability to comprehensively vet deals as deeply as you should before you buy a rental property. (Roofstock uses a certification process to screen deals, but as with all real estate crowdfunding platforms, investors need to do their own due diligence.)
Roofstock offers a 30-day satisfaction guarantee to investors. If you're not satisfied with your purchase, contact Roofstock and they'll start a refund process. Granted, there may be some costs involved, but getting a refund is pretty much unheard of in the real estate industry! There's certainly no satisfaction guarantee when you purchase a home the traditional way we're all familiar with. Ownership is transferred at closing, so you'll want to make sure you've purchased homeowners insurance. Roofstock's properties come with a preliminary insurance quote, but you can get a policy from any insurer you wish.
Keeping with its unique position that Roofstock sells rental properties that cash flow as soon as you buy them, Roofstock also guarantees rental income on properties that are vacant at the time of sale.
If Roofstock were to go bankrupt, it would have no effect on investor's ownership interests in the real estate properties they've already purchased on their marketplace. New purchases might be affected while operations of the company are transitioned to a qualified third party.