The fastest growing real estate market in 2020.
If you ask 10 different experienced real estate investors, "rapid growth" means that you are likely to get 10 different answers.
Of course, common financial measures used to measure the profitability of real estate investments may include cash flows, yields and real estate appreciation. In general, markets with strong employment growth, population growth and rising rents are often the best markets for investment in rental properties.
But the truth is that even professional real estate investors interpret the data in different ways. In this article, we'll look at how four leading real estate organizations rank the fastest growing markets in the United States.
While some agreements have been reached in the best markets for investors, there are also some places where there may be potential profit surprises.
1. Urban Land Institute's List
The Urban Land Institute (ULI) is the oldest and largest network of cross-disciplinary real estate and land use experts in the world. With 40,000 global members, the organization's professionals are actively involved in issues such as housing and communities, real estate finance and investment, innovation in development practice, and shaping successful cities and regions.
For 41 consecutive years, the ULI, in conjunction with financial professional services firm PwC (PricewaterhouseCoopers) has been publishing the Emerging Trends in Real Estate report. Using criteria such as population size and growth, development opportunities, investment capital inflow, and transaction volume, the ULI ranks these 20 U.S. markets has having the best overall real estate prospects in 2020:
Austin
Raleigh/Durham
Nashville
Charlotte
Boston
Dallas/Fort Worth
Orlando
Atlanta
Los Angeles
Seattle
Tampa/St. Petersburg
San Francisco
San Jose
Washington, DC – Northern Virginia
New York – Brooklyn
Indianapolis
Denver
Orange County, CA
Charleston
Portland, OR
Markets rated in the top ten have a strong representation from mid sized markets – such as Austin, Charlotte, and Nashville – and have also consistently attracted investment capital.
In fact, according to the ULI, between 2016 and 2018, these top ten real estate markets in the U.S. have collectively accounted for nearly 26% of total transaction volume in the U.S., with the trend remaining the same through the first half of last year.
>>Explore rental properties in many of the markets mentioned above here.
2. Curbed's List
Founded back in 2006, Curbed is a real estate and urban design blog focused on the U.S. markets. In addition to covering real estate trends across the country, Curbed also has area-specific sites for cities including Austin, Chicago, Los Angeles, and New York City.
Earlier this year, Curbed listed the "5 cities where homes could make a good investment in 2020." The article focused on markets across the country that would be best for buying a home strictly as an investment.
Curbed conducted a meta-analysis and looked at real estate studies on a metro-level done by the Urban Land Institute, Realtor.com, and the National Association of Realtors (NAR). Real estate markets were ranked by how likely property values were to increase over the long term.
After crunching the numbers, five metro areas in three states came out on top among all of the other major real estate markets in the U.S.
1. Charlotte, North Carolina
With a median home price of $248,811 and a population of 859,000, Charlotte was ranked by the NAR as a market expected to outperform over the next five years.
Compared to other coastal markets, houses in Charlotte are relatively affordable, one of the reasons why Charlotte has been described as a "Millennial boomtown." In fact, home values in the Charlotte metro area have increased by more than 4% per year for the last 40 years, with prices rising nearly 10% last year alone.
2. Charleston, South Carolina
Charleston is described as a "small jewel with tremendous growth potential" by the Urban Land Institute (ULI). With a city population of just over 130,000, Charleston is somewhat of a boutique real estate market where limited supply combined with strong demand makes the area an attractive market for rental property investors. Median home price in Charlotte is about $328,000 with home values increasing more than 50% since 2008.
3. Dallas, Texas
Dallas is one of the reasons people say that "Everything's bigger in Texas." The Dallas – Fort Worth Metroplex in North Texas keeps attracting more people, businesses, and jobs. In fact, over the past eight years alone the population of Dallas grew by more than 12%.
With a median home price of just over $233,000 and a population of 1.3 million residents, the market has strong fundamentals despite a cyclical slow-down. That's because Dallas has less restrictive regulations for development than other parts of the country, helping to keep prices affordable compared to other major markets.
4. Raleigh, North Carolina
Raleigh is one of the three cities anchoring the Research Triangle, a high-tech innovation hub that ranks just behind San Francisco and Silicon Valley. The ULI ranks the Raleigh/Durham metro area as the 2nd-hottest real estate market in the country due to a youthful population base, downtown business district developments, and home values that have increased by about 50% over the last ten years.
With a median home price of more than $284,000 and a city population of nearly 465,000, it's easy to understand why Raleigh is listed as one of the five best real estate markets for housing investment in 2020.
5. San Antonio, Texas
Located less than 300 miles southwest of Dallas – Fort Worth, San Antonio attracts home buyers looking for a smart value. Although single-family home prices in San Antonio have increased by nearly 9% over the past year, median home prices are still less than $185,000.
Home to nearly 1.5 million residents, the real estate market in San Antonio is an attractive place for out-of-town buyers and real estate investors looking for great rental property.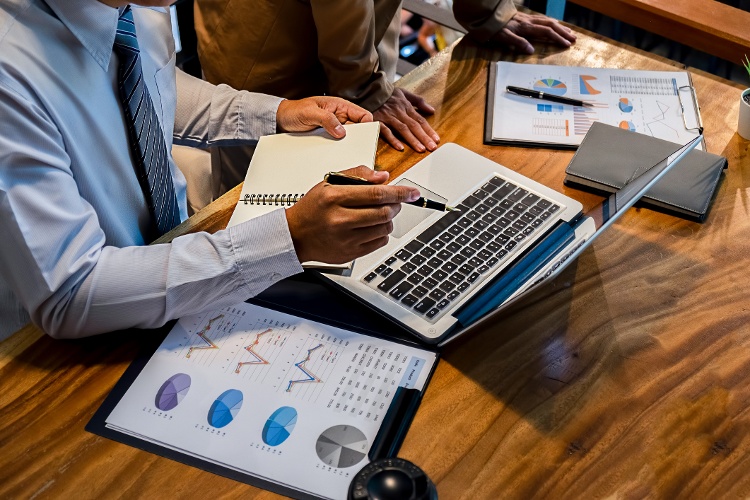 3. Motley Fool's List
Millionacres is a Motley Fool company created with the goal of making you smarter, happier, and richer through real estate investing. Earlier this year, Millionacres published "The Top Ten Hottest Demand Markets for Rental Investment in 2020."
The article notes that over the last few years the high cost of living has pushed residents and business into midsize metro areas and smaller secondary markets where job opportunities are greater and the standard of living is better.
In ranking the top metro markets for rental property investors in 2020, the company analyzed various data points including population growth between 2017 and 2018, 5-year employment change, and price-to-rent ratio. After that, each market was assigned a Millionacres Score for renter demand:
Boise City, ID – 87.0
Fayetteville-Springdale, Rogers, AR-MO – 86.2
Colorado Springs, CO – 83.4
Olympia-Tumwater, WA – 81.4
Crestview-Fort Walton Beach-Destin, FL – 81.3
Raleigh, NC: price-to-rent ratio – 81.2
Stockton-Lodi, CA – 80.6
Charlotte-Concord-Gastonia, NC-SC – 79.9
Provo-Orem, UT – 79.5
Greeley, CO – 78.5
Investors should note that markets with strong population growth aren't necessarily the best for rental property investment.
For example, fast-growing metro areas such as Myrtle Beach, SC with 3.8% growth and Lakeland, FL with a 3.2% population growth rate both have price-to-rent ratios at or below 15%. By contrast, seven of the top ten best markets for renter demand listed above all have price-to-rent ratios of 20.0 or higher.
How can you find rental property in your favorite real estate market?
The Roofstock Marketplace has many rental properties listed for sale in the markets mentioned throughout this article. Start browsing properties here.