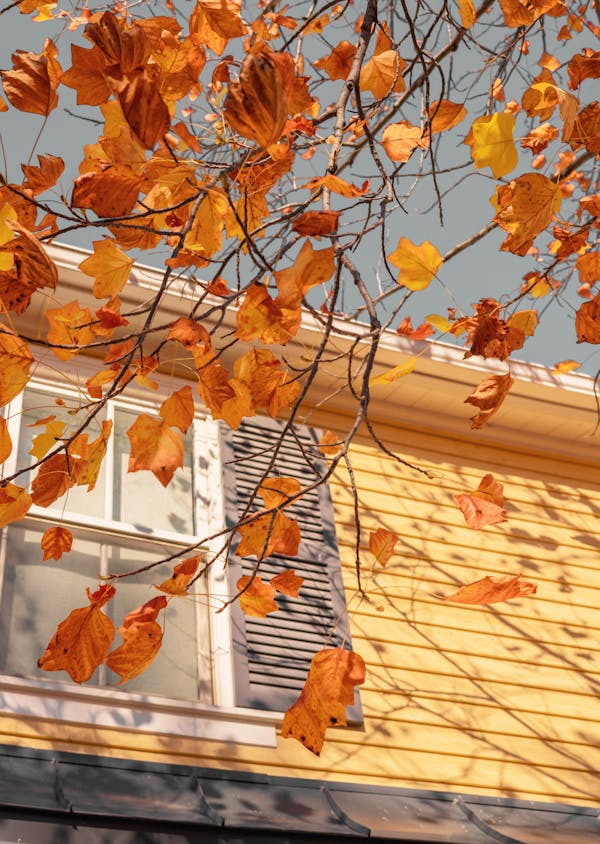 Buying a home in 2023? How to Avoid Buyer's Remorse
Buying a home is daunting, to say the least, especially in today's market. With high-priced homes that still need renovations to increased interest rates, it's enough to scare off potential buyers. Don't let it scare you off!
Whether you're a first-time homebuyer or looking to purchase a new home in 2023, if that's what you're ready to do, then go for it. Sure, it's scary, but if you're worried about buyer's remorse, there are things you can do to help avoid it.
Check out these 8 ways you can avoid buyer's remorse.
1. Don't skip the house inspection.
In a seller's market, often home inspections are avoided to beat other offers and speed up the home sale process. However, foregoing an inspection can pave the way to a buyer's regret. In fact, many homeowners who took this step during the pandemic and purchased houses sight unseen are nowregretting it.
2. Always view the house in person.
While virtual tours are convenient, especially if you're buying a house out of state, viewing the home through your phone screen isn't going to cut it. When you don't physically explore the house, you miss out on being able to view the nooks and crannies, miss any odors, and won't see signs of mildew and dampness. Plus, you'll want to experience the feel of the home. Often, you'll know whether a house is a potential home as soon as you walk in.
3. Don't look at houses that are at the top of your budget.
Perusing real estate apps is fun, even if you're not in the market for a new home. However, once you start looking seriously, you should set filters to avoid seeing something you can't afford. Looking at houses at the top or over your budget will only accomplish one of two things:
You'll either buy a house you'll grow to resent because it eats all of your paychecks, or
All the houses in your price range will look small and unattractive in comparison.
4. Write down your dealbreakers.
When house hunting and seeing house after house, it's easy to become overwhelmed and impatient, leaving you settling on certain things. While it's likely you'll have to let go of a few items on your checklist, letting too many must-haves go can lead to buyer's remorse house anxiety. To avoid this, make a written list of the dealbreakers and prioritize the items to remember which are most important.
5. Beware of fixer-uppers.
Before buying a house that needs remodeling, it's essential to consider a few facts to avoid home buyer's regret.
Construction companies are short-handed. Like many businesses after the pandemic, the construction industry has been hit with a major workforce shortage. That means the time it takes to finish a home renovation project may increase.
Materials are expensive. For example, lumber prices have almost tripled since August 2021. Even though you may have saved money by buying a fixer-upper, building materials may end up costing you more in the long run.
Many materials are unavailable or on backorder. Due to supply chain issues, some building materials may not get to you for a while, which means you could be waiting for both materials and labor.
6. Keep an eye out for flipped homes.
Not all flipped homes are bad; however, their quality and craftsmanship can vary wildly. The quality of a flipped home depends on the flipper's skill, techniques, and ethics. If you decide to invest in a flipped home, hire a well-reviewed inspector with a lot of experience, and take action if they recommend a specialized inspector for a follow-up.
7. Pay attention to your instincts.
Always trust your gut! A little bit of stress is expected when making such a large purchase, but if something is nagging at you, don't be afraid to take a step back and reassess. In a competitive real estate market, taking too much time to put in an offer can mean losing out on a property. However, rushing into a home that doesn't feel right isn't the answer. Listen to your instincts and pass on homes that give you a bad feeling, are too pricey, or aren't filling you with excitement.
8. Protect yourself with a home warranty.
What is a home warranty? It's an affordable investment you can make to help you with the costs of repairs on systems and appliances. Unlike homeowner's insurance, a home warranty helps protect your budget when your home systems and appliances break down due to normal wear and tear. After finding your new home, investing in an American Home Shield® home warranty can protect your budget and help you avoid house buyer's remorse. Check out ourpricing and plans for more details.
Bottom Line
Your house should be your sanctuary—not a place filled with home buyer's remorse. Take your time, trust your gut, and protect your home.